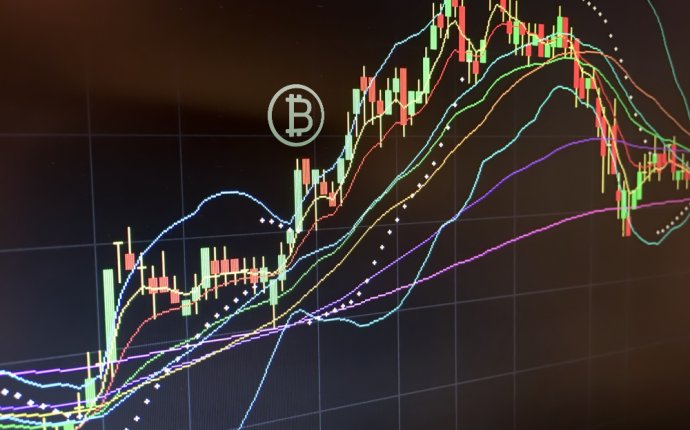 Market capitalization cryptocurrency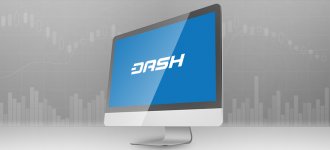 Privacy focused cryptocurrency Dash's recent rally is still going strong and it is now carrying the project to never-before-seen heights. Dash is now the fourth biggest cryptocurrency in circulation by valuation with a total market capitalization of $200 million.
Since we last reported on the rally ten days ago, Dash's price continued to climb from around $19 to over $28 right now. And over the last week alone, the exchange rate has jumped by about 28%. The move is supported by strong trading volumes as well, as about $4.5 million worth of buying and selling of Dash's cryptocurrency has taken place just over the last day – much higher than its previously typical daily volumes.
Dash's recent price and volume growth is largely attributed to its recent software launch of Sentinel, which sets the foundation for its decentralized payments system Evolution. In addition the company has made several key integrations with new partners recently.
On Thursday Dash signed a business partnership with digital payments platform BlockPay that allows people to pay for goods with the cryptocurrency.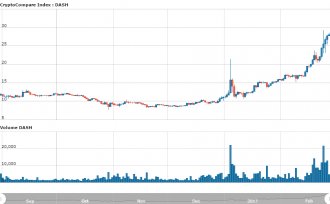 Headquartered in Munich, BlockPay is popular particularly in Europe and Latin America for enabling Point of Sale (PoS) transactions at no cost to the merchant and low fees for the consumer. It boasts a team of over 50 representatives in 36 countries, each working on securing the platform implementation in hundreds of convenience stores, grocery marts, gas stations, supermarkets, hotels, and ecommerce outlets.
Daniel Diaz, Dash VP of Business Development, said: "Dash is a project that has been focused a lot on usability as digital cash, and we want people to have a similar experience doing both online and Point of Sale transactions. BlockPay has taken solid steps in this direction, developing software to make it easier for brick and mortar shops to accept digital currency seamlessly."
Dash joins several other leading cryptocurrencies available for use on the BlockPay POS platform, including Bitcoin, Ethereum, Steem, Litecoin and Dogecoin. Cryptocurrency users can pay at BlockPay terminals by scanning a QR-Code or tapping their phone on the NFC-Terminal. The payment and settlement process takes just a few seconds.
Source: www.financemagnates.com