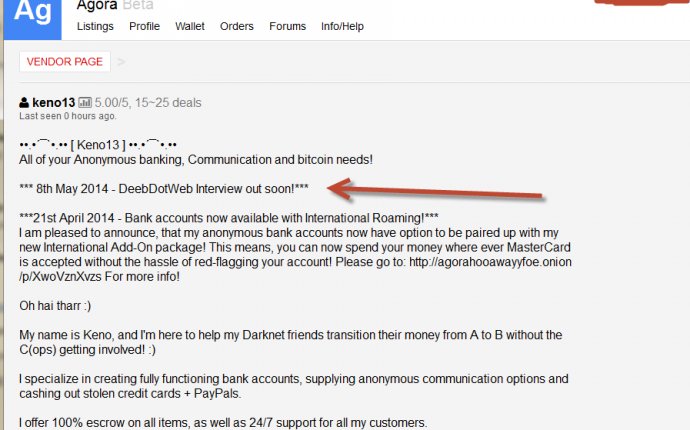 Cashing Bitcoins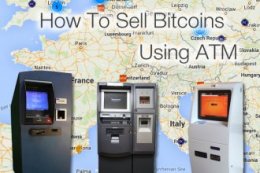 What you need to know is that not all machines support two-way operations, many still only allow to buy bitcoins, however according to our Bitcoin ATM Charts about 40% of all installed Bitcoin ATMs actually support sell operations. In order to find your nearest bitcoin machine where you can sell bitcoins – you can visit our bitcoin ATM map. Use "Crypto->Fiat" ticked in the bottom filter to show all locations where you can sell bitcoins (you need to have "Fiat->Crypto" unchecked in order to hide locations where you can only buy bitcoins).
Here is a list of Bitcoin machine types that normally support sell operations (some operators may disable sell operations, so you need to check before planning your trip):
Robocoin
Genesis Coin (only Genesis1 and Satoshi2 machines, Satoshi1 ATM is one-way only)
BitAccess
General Bytes (only BATMThree model, BATMTwo is one-way machine)
Some other manufacturers also support sell operations in their machines, however the mentioned above represent the majority of installed units on the market.
General
When you sell bitcoins for cash using Bitcoin ATM, there are several general steps you need to go:
Verification step (optional, but normally for sell operations the operator will require you to identify yourself, however the identification procedure may vary for different machine types, or even operators running similar machines)
Send bitcoins to the given by bitcoin ATM QR code
Depending on the settings you will either get cash out of the machine immediately (may be set for small amounts), or you will be given the redeem code and need to wait for bitcoin transaction confirmations (normally 1 confirmation is used, but depends on the machine and operator, e.g. wallet update of Robocoin ATMs required customers to wait for 6 confirmations before they can get cash)
Robocoin
UPD: Robocoin bitcoin ATM producer has closed activity. There are still several Robocoin type kiosks installed at various locations, however, most of them switched to a different swoftware. So although the machine looks the same, the UI of the selling bitcoins process changed a lot. Most of such machines switched to General Bytes software and now the process of selling bitcoins there is similar to the one of BATMThree model from General Bytes (see below).
Here is how selling bitcoins worked at original Robocoin kiosk:
This is the first two-way Bitcoin ATM type that is installed in many countries at the moment. However, Robocoin has received many complaints from users due to its complicated buy and sell bitcoin procedure. The machines had biometric palm vein scanner and the whole process, especially the first registration, was quite complicated. Recently, following the market requirements the Robocoin company announced that they plan to remove palm vein scan step.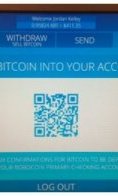 On the other hand, with recent update of software Robocoin made it mandatory for operators to use Robocoin's proprietary wallet solution, which means that customers' funds are stored at Robocoin. Since November 2014 Robocoin has switched all operators to their new Wallet 2.0. The operators who were not willing to proceed with the update, had to switch to something else, e.g. Satoshipoint integrated Lamassu software into their machines. At the moment they support only buy bitcoins operation, but sell operations are planned for the nearest future.
So, if you are going to use Robocoin kiosk you need to clearly understand that even on the same hardware the software may vary and the process will be different.
When you want to sell bitcoins at Robocoin (native software) you need first to create a wallet at Robocoin. In the previous article we covered the steps how to create Robocoin wallet.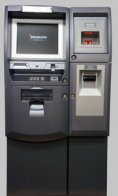 Now, before you can cash out your bitcoins using Robocoin ATM you need first to have bitcoins in your wallet. So if you have them in your own wallet, you need first to transfer it to Robocoin. Here are the steps:
Tap "Receive" option on the screen (when you are logged in to your wallet)
You will be provided with QR code for depositing bitcoins
Send bitcoins to this address
Wait 6 confirmations, which Robocoin takes to accept the transaction
Be prepared to wait about 1 hour between you transferred bitcoins to Robocoin machine and the moment you can actually withdraw cash. However, if you already have funds within Robocoin wallet, the selling of bitcoins for cash is quite fast.
So after your funds are in Robocoin wallet, all you need to do is:
Sign in to Robocoin ATM (phone and PIN, verification code)
Tap "Withdraw" button
Choose the cash amount you want to withdraw and click "Finish"
Get the receipt and cash
The process is demonstrated in the following video:
Genesis1 machine from Genesis Coin
The sell bitcoins procedure in this type of ATM may vary as the ATM supports white-labeling, so what you see on the screen may be different from operator to operator. Here is an example of selling bitcoins using Bitcoinnect ATM in China:
Choose withdraw cash
Choose Bitcoin (these machines normally may support other cryptocurrencies)
Choose amount to withdraw
Send bitcoins to given address QR code
Receive cash immediately as bitcoins transaction is propagated on the network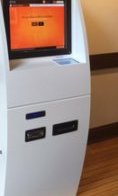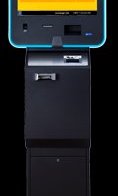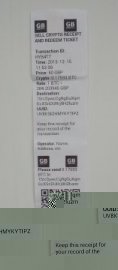 Source: coinatmradar.com