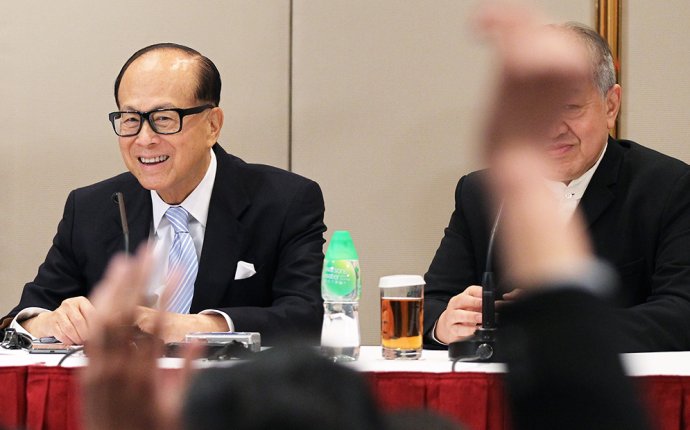 Li Ka Shing Bitcoin
Asia's richest man Li Ka-shing has boosted his investment in bitcoin, in a vote of confidence for the beleaguered digital currency, amid a crackdown on its widespread popularity in China.
Despite the price of a bitcoin tumbling from political pressure, the billionaire tycoon has poured an undisclosed amount of money, believed to be worth millions of dollars, into Bitpay, the bitcoin equivalent to PayPal, through his venture capital investment company Horizons Ventures.
Bitpay has raised US$30 million (HK$233 million) in Series A funding (convertible into common shares when an IPO is launched) from eight investors including Li's money-spinning vehicle, Horizons. Fellow investors include Virgin's Richard Branson, and top technology men including billionaires, the founder of Yahoo, Jerry Yang, and PayPal founder Peter Thiel.
Buoyed by the investment, set to be the single largest fundraiser by a bitcoin company, BitPay co-founder Tony Gallippi said in a statement: "Bitcoin is a borderless and frictionless payment system, which is nearing a tipping-point moment in terms of merchant adoption.
Gallippi, also the company's executive chairman, added: "Unlike existing payment technologies such as credit cards, with their high fees and risk of fraud and chargebacks, Bitcoin was designed for the internet age (sic), offering companies a lower-cost, lower-risk alternative."
A spokeswoman for Horizons Ventures said: "We do not comment on any deals or rumours."
John Greenwood, the architect of Hong Kong's pegged currency regime, told the South China Morning Post in December, said investors should follow Li's move to buy into firms providing the services that bitcoin holders use.
Horizons has a long and successful track record of investing in technology start-ups that turned into global brands with Li, currently worth US$32 billion according to Bloomberg Billionaires index, among the investors. Some of Horizons investment successes are social network behemoth Facebook and voice-over-IP service provider Skype, now owned by Microsoft.
Index Ventures Partner Jan Hammer, another of the investors alongside Horizon, added: "We see BitPay playing a key role in the future of electronic payments and paving the path for digital currency bitcoin."
The global price of bitcoin has lost three-quarters of its value in just six months, tumbling from a peak of US$1, 242 per coin. The latest price fall comes on repeated warnings from China's central bank asking mainland financial institutions to stop doing business with bitcoin companies and individual customers to protect the value of the renminbi.
Source: www.scmp.com