Popular Bitcoin wallets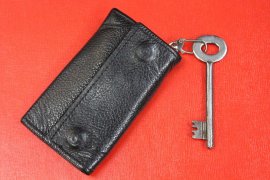 In 2015, the number of bitcoin wallets has grown twofold exceeding 12 mln. CoinFox reviews five most popular and advanced bitcoin wallets in the world working both online and through mobile applications.
Mycelium: "0% fee, 100% independence, no censorship"
Number of wallets: 250, 000
Mobile wallet: yes
Cold storage: yes
User deanonymisation: no
Countries: worldwide
The Austrian company Mycelium was established in 2008 — even before Satoshi Nakamoto introduced bitcoin to the world! It was first offering hardware for decentralised message delivery and switched to operating with bitcoin soon after the cryptocurrency emerged on the market. "Bitcoin is likewise a decentralised method of transferring messages, " the company's community manager Dmitry Murashchik says.
In April 2016, Mycelium has announced a mobile wallet with updated products and functions to facilitate blockchain assets management, which is also very user-friendly with its one-screen interface.
The emphasis here is made on security: the wallet users can create a backup copy of their account. The password based on 12 words seed is needed for the user to restore their bitcoins in the case of theft.
Mycelium also offers bitcoin-card, USB-device Entropy to generate "paper" bitcoin keys and Swish payment system with fully automated ordering.
In May 2016, Mycelium completed crowdsale, having sold its 5% share and collected 2, 145 bitcoins, which at that time cost around $1.9 mln. Mycelium CEO Alexander Kuzmin said that the funds will be used to update the new application expected to "amaze" its users.
The wallet is available only for Android and not accessible on PC, which is a significant disadvantage.
Coinbase: convenient – yes, anonymous – no
Number of users: 4 mln
User deanonymisation: yes
Countries: 29 European countries, Canada, USA, Singapore
Founded by Brian Armstrong in 2012 in San Francisco, this company is one of the most popular bitcoin wallet services in the world, despite the transaction fee.
Source: www.coinfox.info