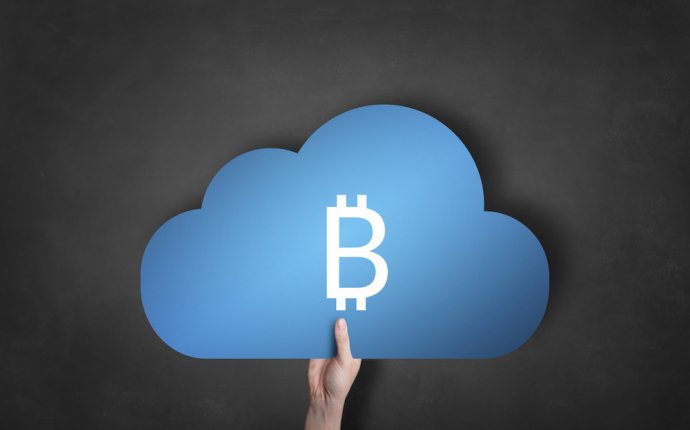 Ways to earn bitcoins without mining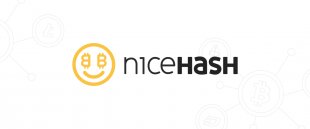 Cryptocurrency mining is, as most forms of passive income, a very attractive investment, but not everyone has the technical expertise, time or space to buy new graphic cards, ASIC machines or other mining equipment. There is an alternative, however, you can rent hashing power online.
There are several services that allow this service, the most common is cloud mining, where you subscribe to a contract. Usually, you buy a specific amount of hashing power for specified amount of time (for a month, for a year or even for a lifetime). Benefits of such contracts are affordable prices and the illusion of a long-term mining. This often results in smaller income after some months of mining, which is expected as mining gets harder with time and more hashing power is needed to achieve the same results. The values of cryptocurrencies change every day and you have to rely on luck for invested coin to survive your contract.
NiceHash is a hashing power marketplace – a bridge between miners (those with mining equipment) and buyers (those who want to buy hashing power for the purpose of mining). Buying hashing power with NiceHash is similar to cloud mining, with several benefits:
⦁ There are no contracts: If mining is not profitable for you, you just don't invest in it.
⦁ Instant results: You don't have to wait for months or years to see if you will make a profit or not.
⦁ Valid share only: Never pay for dead, faulty configured rigs or invalid shares.
⦁ Real miners: You won't rent hashing power from a distant facility you even don't know if exists, but from people who connected their mining equipment to NiceHash multipool.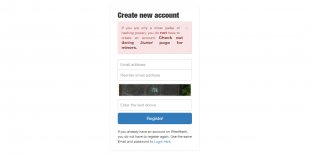 So, If you want to buy some hashing power but mining contracts aren't for you, you can follow the guide below to get your hashing power directly from the source, miners.
Part 1: Create new account at NiceHash
Step 2: Enter your e-mail address and click "Register" Step 3: Nicehash will now send you an email with a link, click it to set your password to activate your account
Part 2: Fund your NiceHash account
You can now mine your favorite altcoins but to buy hashing power you will need to deposit Bitcoins in your NiceHash account. You can always withdraw deposited Bitcoins from your NiceHash account back to any Bitcoin wallet.
Step 1: Log into your NiceHash account

Step 2: Click "Account" (1), and a menu will appear. Click "Wallet" (2) Step 3: Generate a new Bitcoin wallet Step 4: Deposit the amount of Bitcoin you want to invest
Note that the minimum price for placing an order equals 0.01 BTC.
Part 3: Find a suitable pool for mining
Now that you have funded your account you can direct your hashing power to any stratum pool and mine any coin you want (BTC, ETH, ETC, DASH, LTC, …). You'll need to register an account with the pool you want to mine on. You can find a list of recommended pools for NiceHash . Register an account with your favorite pool.
Selection of the pool plays a big role in the final amount of mined cryptocurrency. Make sure the pool you selected can handle massive hashing rate and loads of shares, especially from a single connection.
Part 4: Add selected pool to your pool list

You can save your favorite pools and use them quickly when you want to order hashing power.
Step 1: Click "Account" (1), and a menu will appear. Click "Manage My Pools" (2) Step 2: Choose the algorithm you'll be mining Step 3: Fill out the pool form with your pool information
⦁ Description: Type in whatever you want and will help you distinct between saved pools.
⦁ Stratum hostname or IP and port: You need that to connect to the right pool.
⦁ Username and password: You set these two for your worker.
Step 4: Click "
Add
" to confirm the pool Step 5: Fill out the pool form with your pool information
Part 5: Create new order and start mining
Now that you have added your pool to the list in pool manager, the real joy begins. The central point for everything is the live marketplace. In the following examples we are placing an order to buy Ethereum hashing power, so we shall look at DaggerHashimoto algorithm marketplace.
At the live marketplace you see all the current bids – orders in progress. There are two independent marketplaces: EU and USA. Choose the one that is closest to your target pool (remember the Manage my pools in the previous steps). You can also see the assigned number of miners and speed (hashing power) of each currently placed order. Orders are sorted by price - if order has the highest price, it will be at the top and more likely has some assigned hashing power. Bottom orders are more likely to have 0 hashing power – meaning that there are enough better paying orders with consumes all the available hashing power. NiceHash fills orders in a way that the best paying orders have more hashing power.



Source: www.cryptocompare.com