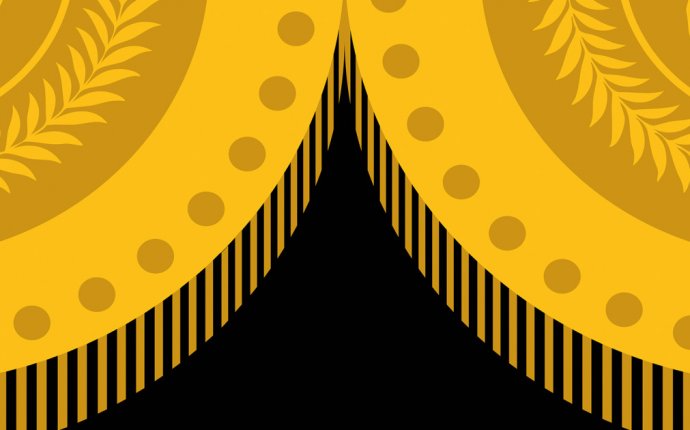 What is Bitcoin trading at now?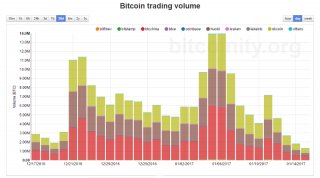 Everybody(in the Bitcoin space) is going nuts over what's happening to Bitcoin exchanges in China and looking closely at the sudden fall of trading volume in China.
Bitcoin trading volume in the world
However, it seems to me few people are aware of what's happening in Japan now, especially its ever increasing bitcoin trading volume and signs of wider bitcoin adoption. In terms of trading volume, in fact, yen is already the second biggest currency after Chinese yuan. (Bitcoinity.org doesn't even include Japanese exchanges strangely)
I actually believe, after what's transpired in China recently, Japan may become the biggest country for bitcoin trading sooner rather than later.
Increasing trading volume(that not many outside Japan talk about)
Seeing is believing here.
According to this website, which most Japanese bitcoiners use, the bitcoin/yen trading volume in Japan has gone up approximately 5 folds in the past year and now it sits around 120, 000 and 150, 000 btc per day.
Bitcoin price and trading volume of the past year in JapanSnapshot for the last 24 hours
Comparing this to the trading volume in China(OKcoin, BTCC and Huobi) for the last 24 hours(Jan 16th, 2017), it's 120k btc in Japan vs 1149k btc in China. Japan is not quite there to challenge the China's spot yet but it's notable that about 10% of the bitcoin trading in the world comes from Japan now. Sometimes people claim that more than 95% of trading is happening in China, but it's good to know it's probably not true anymore(if you are just repeating it without doing further research.)
Japan's upward trend for trading and mainstream bitcoin adoption
Another thing to note is that this increasing trading volume in Japan is not a fluke, but rather I'd expect it to continue or even accelerate this year.
The single biggest factor is the new virtual currency law in Japan which is expected to be enacted by this Spring. This will lower the entry barrier for bigger existent companies including FX(foreign exchange) companies to join the party and then sooner rather than later, some serious traders will likely migrate to bitcoin and altcoin trading, boosting the trading volume significantly.
In addition, regulation will boost consumer confidence for the technology and more people than ever will likely start looking to bitcoin this year in Japan. As a matter of fact, some Bitcoin companies started attacking the more mainstream segment already as indicated in this video commercial for example…
In contrast to China's uncertain future when it comes to bitcoin trading, Japan's trend is clearly upward and I can confirm that from my own first-hand experience working in the space too. The gap between China and Japan is still quite big but it's in the realm of possibility that trading volume in China will keep shrinking(or rather the "real" demand exposed) and that in Japan easily double or triple. At the end of this year, Japan may end up becoming the Number 1 country for Bitcoin trading officially.
No criticism?
By the way, I am not saying Japan is turning into some kind of paradise for Bitcoin and bitcoiners. As a matter of fact, my personal longer-term view is quite the opposite and I think the new virtual currency law in Japan will turn out worse than Bitlicense in some aspects contrary to popular media narratives.(I am writing more specifically on this topic in a separate article now)
Also, some Japanese exchanges adopt zero or even negative trading fees, so the same inflated volume argument can be made against Japan, too. However, the main point is that bitcoin trading has been more active than ever in Japan and while not many in the space are aware of it, it is quietly and slowly attempting to take over the bitcoin world. And you should probably know that.
Source: medium.com