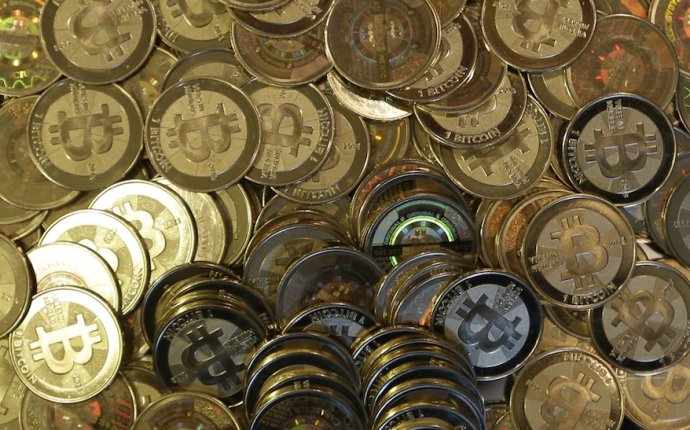 Australian Bitcoin ATMs
Australia's first Bitcoin ATM could be just days away.
THE race to launch Australia's first Bitcoin ATM is entering its final stages.
The machines have been shipped and two firms — Australian Bitcoin ATMs and Krypto Currency Solutions — have confirmed to AAP they will each install one in Sydney's CBD within weeks, possibly days.
A representative for Australian Bitcoin ATMs said the company's first machine is scheduled for installation in Sydney's Pitt Street Mall "before the end of March".
Krypto Currency Solutions CEO Robert Masters said his company's first machine would be operational "within two weeks" of last Wednesday.
He would not provide an exact location, saying only that it would be somewhere in Sydney's CBD.
Both machines are understood to have been bought from RoboCoin, the US firm credited with providing the world's first Bitcoin ATM, which appeared in a Vancouver cafe in October.
They cost about $US20, 000 ($A22, 169) according to Robocoin's website.
Australian Bitcoin ATMs said it is also working with Israeli and Canadian suppliers, with plans to rollout thousands of ATMs worldwide if the initial run is a success.
By putting miniature Bitcoin exchanges on street corners, the operators are hoping to take the volatile digital currency further into the mainstream.
"We want to make it more accessible to the general public, " Masters said.
"Hopefully in due time a lot more people will become aware of Bitcoin and the value it holds." Existing online exchanges and brokerages are fine for tech-savvy early adopters, said RoboCoin CEO Jordan Kelley in an email — but his focus is on bringing Bitcoin to the remaining "99 per cent". "I want my grandma owning Bitcoin. I want people in Australia remitting money to their family in the Philippines by walking up to a RoboCoin (ATM) and sending Bitcoin." Associate Professor David Glance, director of the Centre for Software Practice at the University of Western Australia, isn't so convinced.
He said while the ATMs may give Bitcoin more real-world presence, they will still appeal largely to tech-savvy enthusiasts. "It will be a boon for people who are interested in it, but I don't believe for a second that it will spur the market on to the average man in the street.
"It's still too complicated." Prof Glance said Bitcoin would likely break into the mainstream only if a major respected player, such as Google, were to embrace it. This would simplify the digital currency and lend it much-needed credibility.
Nevertheless, the impending rollout of the ATMs is the latest sign of Bitcoin's increasing presence in Australia, as local entrepreneurs jockey to get into the digital currency market early. Earlier this month, Perth multi-millionaire Zhenya Tsvetnenko listed his own Bitcoin enterprise, Digital CC Holdings, on the ASX — one of the first listings on a major stock exchange of a Bitcoin-related company.
Digital CC trades the digital currency on behalf of clients though a service called digitalBTC. It is also developing a Bitcoin debit card and mobile apps that will enable customers to hold digital currencies in a virtual wallet.
"We think that digital currencies are the future, " Tsvetnenko said in an email.
Bitcoin could be "a major global currency", he said, allowing users to "transact across borders without the complication of exchange rates, banks and other intermediaries and fees." The imminent arrival of Bitcoin ATMs come a matter of weeks after hackers robbed the high-profile Mt. Gox exchange of 850, 000 Bitcoins worth about half-a-billion Australian dollars.
The attack ruined Mt. Gox, which prior to the attack was reportedly handling up to 70 per cent of the world's Bitcoin transactions.
Prof Glance said digital currencies have had "issues and hiccups" since their inception, yet have consistently managed to rebound and stabilise.
The advantages of digital currencies meant they would be around in one form or another for a long time, he added.
Source: www.news.com.au