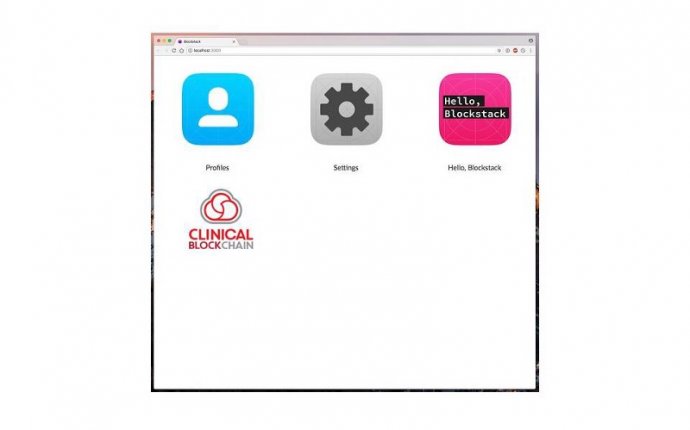 Blockchain browser
For the uninitiated, a URI handler is simply a protocol within your web browser that performs a specified action when triggered. A common handler that you probably use often is the mailto: handler. When you click on a hyperlink that displays an email address, with the mailto: handler embedded in the link, the link will automatically open your email program so you can send an email.
With Bitcoin, you may often see Bitcoin addresses hyperlinked on the web, like this (simply hover over the link):
On a website, if you were to click this link nothing will happen, or a blank page might open. Blockchain solves this problem with our own custom URI handler. By being a Blockchain.info wallet user, you can choose to set Blockchain's custom URI handler to open all bitcoin: links in the Blockchain.info wallet. It makes navigating the web and opening Bitcoin links much easier. No more copying and pasting Bitcoin addresses! By doing this, your wallet will automatically open with that Bitcoin address in it so you can send bitcoins to it if you wish.
Here's how to set it up
After logging into My Wallet, click on Account Settings. Then on the left menu, click on General. You will see a screen like the one below. Click on Register URI Handler to continue.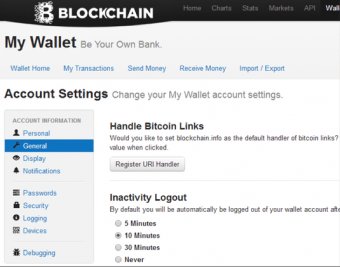 You will then need to authorize Blockchain.info to open Bitcoin links in your browser. Authorize it and you're done. It's that simple. Then when you click on bitcoin: links in the future, they will automatically open in your Blockchain wallet. Please note, this tutorial is for the web wallet in your browser, not our browser extensions or add-ons.
Source: blog.blockchain.com