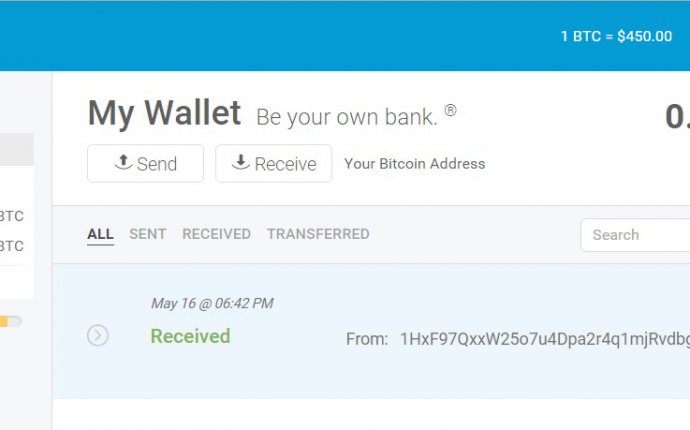 Blockchain wallet Review
Many Bitcoin users will have tried their hand at using the official Blockchain.info wallet, either in the browser or its mobile counterpart. While this may appear to be one of the most convenient wallet solutions available to date, Blockchain.info has a long history of server issues and wallets being inaccessible. Users are advised t only use this wallet solution as a backup solution, rather than making it their primary choice.
Accessing the web version of Blockchain.info can be done from any browser, as long as the user notes down their wallet address. Most browsers will remember this long code, but clearing a cache or being forced to reinstall an operating system could lead to data being lost. Luckily for all users, it is possible to back up this wallet to a mobile device, allowing access to funds that way.
On the topic of security. Blockchain.info provides two different additional layers. For the browser version, users can enable two-factor authentication, which means they will receive a text message every time someone tries to log into their wallet. Mobile user, on the other hand, can set a four-digit pin code requirement every time the application is accessed. Both security measures are more than adequate, and users are advised to activate these options from day one.
In terms of accessibility, Blockchain.info might be one of the smoothest wallet solutions available, if it works. Unfortunately, this is not always the case, as the platform has been subject to various outages throughout the years. This is one of the worrying things for most Bitcoin users, as they are unable to access their funds if Blockchain.info goes down. During those moments, there is no way to access either the web or mobile wallet, as they are linked together. Plus, mobile users will experience the annoying issue of not being able to copy and paste a Bitcoin address into the designated field when sending funds.
Bitcoin was originally designed to put the end user in full control of their digital currency at any given time. Using Blockchain.info does not offer that functionality, as all transactions are being routed through the company's servers. Combining this fact with their list of outages over the years, and Blockchain.info is far from the Bitcoin wallet solution it could be. Things will hopefully improve over time, but for now, Bitcoin users should look for alternative solutions to store the majority of their funds.
Source: themerkle.com