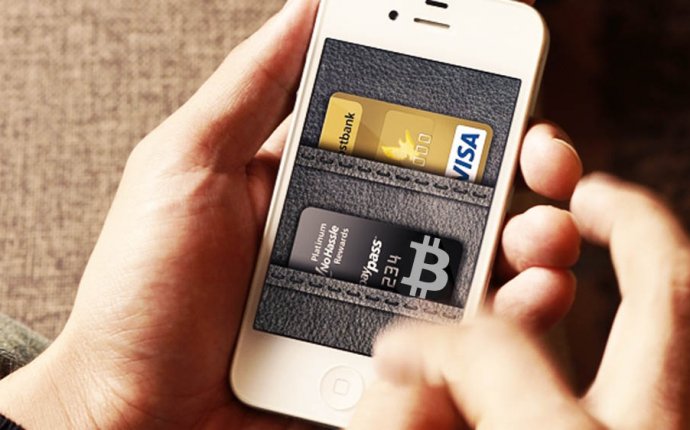 Bitcoin digital wallet
Allaire is the co-founder and CEO of Circle, a digital currency startup that also touts a bitcoin wallet, which the company released last September. While bitcoin has grown in popularity in recent years, it's still widely seen as money for privacy-minded geeks. Allaire wants to change that perception, which is why the next version of Circle's wallet is designed to let users also hold, send, and receive US dollars.
In other words, the Circle wallet will soon work just like Venmo or any other money-transfer app, except it also works seamlessly with bitcoin, so you can handle your money in the form you value the most. The new features are slowly rolling out to Circle users over the next few weeks, but you can sign up for a preview today.
"We've been in a kind of 'speculative value' phase with bitcoin so far, which has been all about bitcoin the asset, and people trading, buying and selling it, " says Allaire. "But mainstream users should also be able to get the benefits of the utility value of the bitcoin protocol—how it's instant, global, secure and free."
A Hybrid System
Allaire acknowledges that the idea behind its wallet has already been out in the wild. Using bitcoin as part of a payment system is not a new phenomenon, especially among online payments startups. BitPay, Coinbase and Braintree—which feed into both eBay and PayPal—can already process bitcoin for merchants. In February, influential payments startup Stripe, which helps drive payments on everything from Facebook to Lyft, also went all-in onbitcoin bandwagon.
We want to allow people to be able to send and receive money not through yet another walled garden, but through the behaviors they already have, like email and messaging. Jeremy Allaire, CEO, Circle
But as Allaire points out, these payment processor startups simply give merchants the ability to receive bitcoin payments, which are instantly converted to the currency of the merchants' choice. For the everyday consumers, user-friendly options for paying with bitcoin are limited, which has slowed mainstream adoption of the digital currency.
Circle's new features are meant to reduce the friction of using bitcoin. "If I say I believe in the bitcoin movement and I want to hold bitcoin instead of dollars, but a friend doesn't necessarily care about bitcoin, or even care that I want to have bitcoin, that's fine, " Allaire says. "Circle will convert any money that friend sends me to bitcoin, but make it so that they would still be sending dollars."
One other feature the company offers is absorbing the risk of volatility in case the value of bitcoin fluctuates during a money transfer—it freezes bitcoin's value right when the sender initiates the transaction.
Open Borders
He compares the broader effort to the way information travels online. "The bet we're making as a company is that we're moving into this phase where value transfer is based on open protocols in the same way that transferring information on the internet is based on open protocols, " he says.
Eventually, Allaire explains, Circle wants to be able to make it so that transferring money is just as free as moving any other kind of information on the internet across countries and borders. But it's trickier, he says, because of bureaucracy, which requires banking partners in different countries and licensing from governments. Circle already has some operations set up in Europe, and it's eyeing China, Allaire says.
But Allaire is a bitcoin believer who thinks true cross-border payments are only a matter of time. "We want to allow people to be able to send and receive money not through yet another walled garden, but through the behaviors they already have, like email and messaging, " he says.
Leading the Way
With its updated wallet, Circle joins a slew of other tech startups that have recently cropped up to upend stodgy financial institutions and their slow-moving ways. Efforts from these companies are infusing old-school industries with high tech mojo, letting people do things like draw intelligent information from static bank statements and even transforming bank services like home loan financing and small business loans. Wall Street has started to pay attention—and is even fueling some of these efforts.
Case in point: Last night Circle revealed it picked up a new $50 million round of funding, co-led by Goldman Sachs and IDG Capital Partners.
"They've realized that Silicon Valley is where innovation is happening, " Allaire says. "It's software-based and internet-based, and they're not historically companies that have led in that area—so it makes sense that they want to partner and learn."
Source: www.wired.com