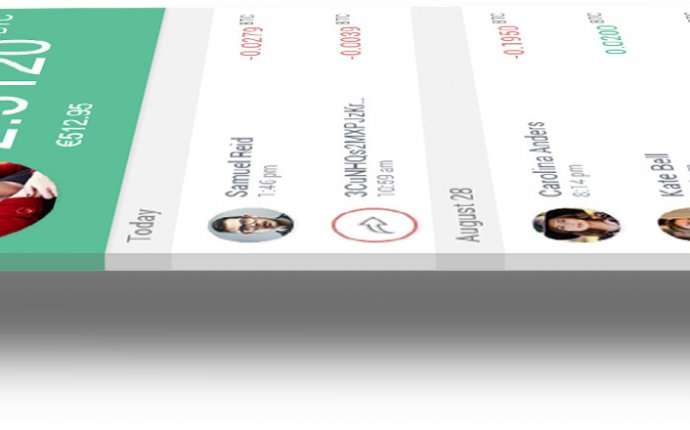 Bitcoin create wallet
Keeping bitcoin funds safe can be quite a challenge, especially for people who are new to the cryptocurrency world. There are several types of solutions to create a paper wallet, which make the process a bit easier. Do keep in mind that using single keys for anything but one-time paper wallet transfers is discouraged due to security concerns. Below are four paper wallet generation solutions which are all worth checking out.
4. Bitcoin Address Utility
Although very few people may know this app exists, it is an open-source tool that offers quite a few intriguing functions. One of those features includes printing a bitcoin addresses as a paper wallet. It is worth noting this project was created by Casascius, the same person who introduced the most popular physical bitcoins to the world many years ago. It is also capable of creating private keys for brainwallets, which may be of use to some.
3. CWallet
One of the oldest tools to be created as part of the bitcoin world goes by the name of CWallet. It allows users to easily and securely create paper wallets, although it is only compatible with the Pirate Linux live disc. The choice for that particular OS is not random, as Pirate Linux is based on Gentoo, the most secure operating system according to many experts. Keeping information secure while generating a paper wallet is of the utmost importance.
Unlike some other solutions, CWallet does not require a web browser to generate said paper wallet. Instead, it uses the graphic or command-line interface to create the wallet using real random numbers. Moreover, the tool ensures all printed data isn't corrupted and not tampered with. It is a very secure paper wallet solution, that much is certain.
2. Bitcoin Paper Wallet
The Bitcoin Paper Wallet site is one of the most convenient ways to generate a secure storage solution for cryptocurrency. The site lets users generate a wallet through the browser and print it afterward. Moreover, the owner sells tamper-evident stickers to ensure private keys are safe from harm and misuse. Its custom designs make this platform one of the most popular among cryptocurrency enthusiasts. Plus, these paper wallets also make for excellent gifts, which is an added bonus.
1. VanityGen
When it comes to security, look no further than VanityGen. Although this software is primarily used to generate vanity bitcoin wallet addresses, it can also be used to generate a secure paper wallet. Vanitygen accepts patterns or a list of patterns as input. It then produces multiple addresses and private keys based on this input. More complex patterns will require more time to generate. Using a complicated pattern may not be the best idea to generate a paper wallet, though.
To generate a paper wallet, one could put Vanitygen on a USB stick and run it on a computer not connected to the internet. It is by far the most secure solution for this type of purpose, which still leaves room for customization. Generating a custom vanity wallet address can be a bit time-consuming, but it could be worth the effort to some cryptocurrency enthusiasts.
Source: themerkle.com