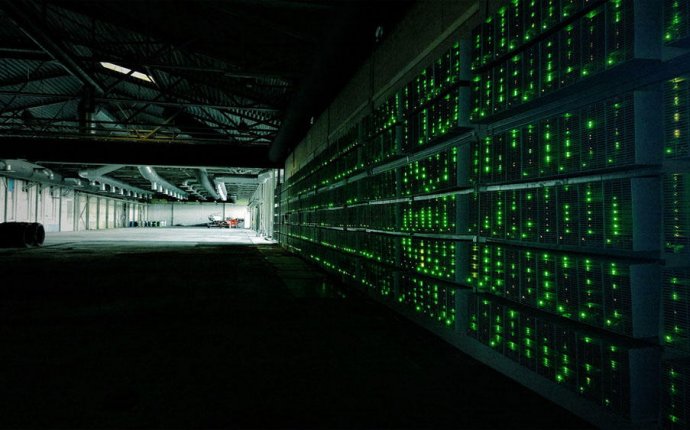 Bitcoin mining server farms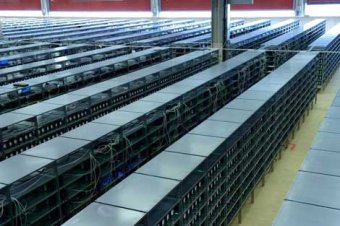 This is the first feature in our three-part series on Bitcoin mining infrastructure.
The Bitcoin mining craze is driving the creation of a new breed of computing facilities featuring high-density hardware, low-reliability electrical infrastructure and off-the-shelf enclosures. These "hashing centers" often are built in old warehouses and house servers on shelving from hardware stores like the Home Depot.
It's a low-tech solution, yet these facilities are supporting compute density equivalent to that seen in the largest Facebook or Google server farms. Some Bitcoin mines cool their servers with liquid instead of air.
The sudden emergence of hashing centers reflects the rapid growth of the Bitcoin network, along with the intense focus on building high-powered infrastructure at the cheapest price point possible. As industrial mining operations scale up, they are improvising a new type of infrastructure, customized for rapid changes in hardware and economics.
"It's all about finding the right cost of power and finding enough shelving, " said Bryan Ballard, CTO for Netsolus, which has built several dedicated Bitcoin facilities for customers. "In traditional data centers, you're trying to find the right confluence of fiber, power and bandwidth. Our bandwidth is negligible. We're looking at old steel mills and other sturdy facilities with good power."
Ballard, whose company hosts more than 3 megawatts of Bitcoin customers and expects to build an additional 20 megawatts of capacity, said miners are building a different breed of facility than the traditional mission-critical enterprise data center.
"Sometimes you hesitate to call these buildings data centers, " said Patrick McGinn, a product manager with CoolIT Systems. "They're really powered shells."
Deploying many megawatts
One of the largest of these Bitcoin mines is rising in northern Sweden, where hardware vendor KnCMiner is packing custom hardware into rows and rows of steel shelving. The company, which makes mining rigs using specialized ASICs (Application Specific Integrated Circuits), has deployed an estimated 5 megawatts of gear and expects to add another 5 megawatts. KnC sees major growth ahead.
"Mining is a billion-dollar industry. Today, " writes KnC Chief Marketing Officer Nanok Bie.
In the U.S., MegaBigPower operates a large Bitcoin hashing center in a former warehouse in central Washington, where it uses Raspberry Pi micro-computers to manage tens of thousands of ASICs, all housed on shelves and cooled with air and household fans. The Raspberry Pi serves as a low-power controller, saving on energy.
Founder Dave Carlson has announced plans to create a franchise network, in which MegaBigPower will provide Bitcoin mining hardware for franchisees who can supply industrial facilities with 1 megawatt to 5 megawatts of power.
Carlson told CoinDesk that the first franchisee, California-based Aquifer, will provide up to 50 megawatts of capacity for MegaBigPower's custom mining rigs.
Gearing up for more growth
Bitcoin miners are scaling up to manage the next phase of expansion for a network that has experienced exponential growth. At the start of 2014, the Bitcoin network had a total compute power of 10 petahashes per second. This hash rate — a measure of the number of bitcoin calculations that hardware can perform every second — has since soared to more than 135 petahashes per second.
That equates to huge demand for power capacity to run the network. "We're talking gigawatts, not megawatts, " said Ravi Iyengar, CEO of CoinTerra, which makes ASIC hardware and also operates a large mining facility. "There's a whole ecosystem that will emerge."
Silicon Valley veteran Jeremy Allaire says the Bitcoin network is in the midst of a major transition as it moves out of garages and basements and into dedicated facilities.
Source: www.datacenterknowledge.com