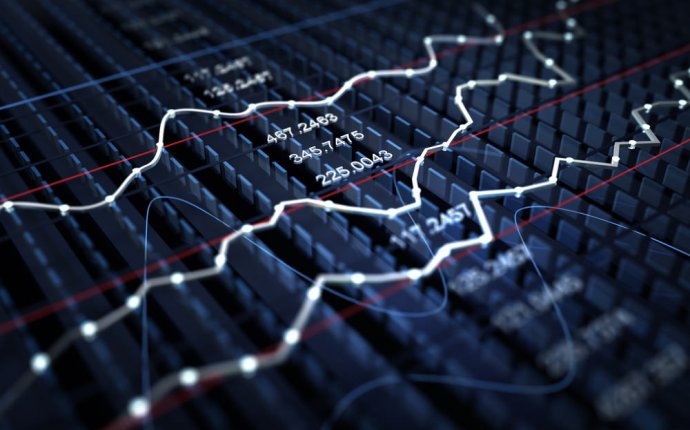 Bitcoin company Stock
Editors' Note: This article covers a stock trading at less than $1 per share and/or with less than a $100 million market cap. Please be aware of the risks associated with these stocks.
"I'm a big fan of Bitcoin … Regulation of money supply needs to be depoliticized." -Al Gore, Former US Vice President and Winner of Nobel Peace Prize
Do you believe in the Bitcoin revolution and do you want to invest in Bitcoin related stocks, then you don't have a lot of investment choices on the US Capital Markets. There are just a few stocks that are Bitcoin related.
This article will give you more insight about the world of Bitcoin; it is written by Marc Andreessen. His venture capital firm, Andreessen Horowitz, has invested around $50 million in Bitcoin-related start-ups.
Up until now I came across two companies that are Bitcoin orientated. Here we go.
WPCS International
providing communications infrastructure contracting services and;
The Windows-based trading platform could especially be a game changer. BTXtrader allows U.S. citizens easy access to the complex world of bitcoin trading. By operating one of the world's leading bitcoin trading platforms, WPCS International offers investors direct exposure to the rapidly growing bitcoin services market. BTXtrader looks and acts like a traditional stock trading platform. Users can see real-time, up-to-the-second price quotes of bitcoins around the world. BTXtrader allows users to route orders to buy and sell bitcoins (and fractional bitcoins) across six of the largest bitcoin exchanges, including industry leader Mt. Gox. BTXtrader users also receive real-time bids and offers from all five exchanges, providing the most comprehensive depth-of-market view for bitcoins in operation today.
The WPCS trading product is expected in the second quarter of 2014 and it should be generating revenue for the company by mid-year.
An interesting company to watch going forward.
One of the most common complaints about Bitcoin is that you can't use it to buy anything practical. The second company will offer you the chance to buy almost everything you need.
Bitcoin Shop Inc.
This newly listed company is called Bitcoin Shop Inc, formerly known as Touchit Technologies. The ticker code is still TUCND but will be changed to BTCS. Yesterday's price was $3.31.
After doing a little research I found out the following. Bitcoinshop.us is an e-commerce site which is an Amazon affiliate. It already exists since June last year, when entrepreneurs Michal Handerhan and Tim Sidie, two former NASA engineers, started their business.
As mentioned the website, bitcoinshop.us is an Amazon affiliate but you can order with bitcoins.
There are more than 120, 000 items for sale across 400 categories - books, electronics, sporting goods, even toys.
Since it is not yet widely accepted, I guess BitcoinShop's strongest selling area is electronics, because of tech-oriented Bitcoin believers.
Online retailers that only accept dollars by way of credit cards have to pay transaction fees that are typically passed on to consumers. BitcoinShop is pricing all its items in dollars and then converting those prices into bitcoins on the fly. The calculations are reset every 10 minutes, fast enough to keep up with Bitcoin's occasional wild swings.
Bitcoinshop.us will directly compete with Overstock.com (NASDAQ:OSTK). This big online retailer recently announced acceptance of bitcoins for payment. On the first day of sales with bitcoins, they reported $126, 000 in bitcoin transactions.
Final Note
As the Bitcoin economy expands and is widely more accepted, investors have several opportunities to invest in this cryptocurrency.
The two stocks mentioned here are for high-risk investors that have a strong belief in the Bitcoin as a virtual currency.
Disclosure: I have no positions in any stocks mentioned, and no plans to initiate any positions within the next 72 hours. I wrote this article myself, and it expresses my own opinions. I am not receiving compensation for it (other than from Seeking Alpha). I have no business relationship with any company whose stock is mentioned in this article.
Source: seekingalpha.com