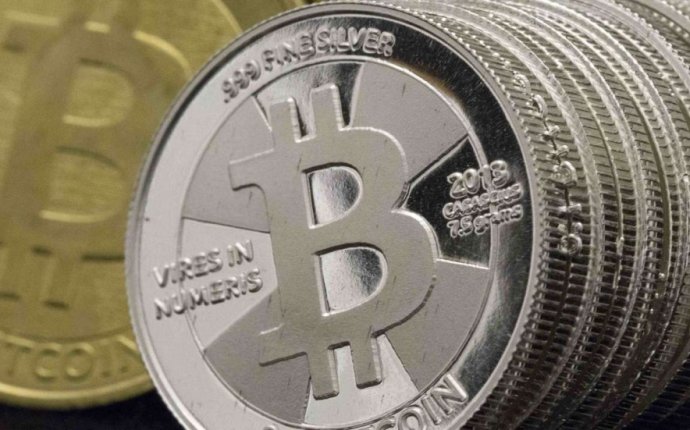 Bitcoin trading Hong Kong
Investor confidence on Bitcoin has taken another big hit after Bitfinex, a prominent Hong Kong-based digital currency exchange, reported the theft of about US$65.8 million worth of bitcoins early Wednesday.
About 119, 756 bitcoins were lost in a security breach, according to Zane Tackett, the director of community and product development at Bitfinex.
News of the Bitfinex hack promptly led to a crash in bitcoin prices.
"Today we discovered a security breach that requires us to halt all trading on Bitfinex, as well as halt all digital token deposits to and withdrawals from Bitfinex, " the company said on the landing page of its website. "We are investigating the breach to determine what happened, but we know that some of our users have had their bitcoins stolen."
The security breach may have exploited the closure of Hong Kong's financial markets on Tuesday, when much of the business community was in operation for only a brief period in the afternoon as Typhoon Nida made landfall on local shores.
Bitfinex pointed out that "the breach was limited to bitcoin wallets; the other digital tokens traded on Bitfinex are unaffected".
This development marks another black eye for bitcoins in the city, more than a year after bitcoin trading company MyCoin closed down and left as many as 3, 000 local investors with combined losses of HK$3 billion.
A high-profile hack is not good for sentiment and curtails the ability for market makers to keep an orderly market
Bitfinex is one of its industry's four largest bitcoin trading platforms. It is owned by financial technology company iFinex, which was founded in 2012 and headquartered in Central.
"As it stands, we are continuing to investigate the hack and understand exactly how relevant systems were compromised, " Tackett said. "In the meantime, we have been working to get the platform up and running on a secure instance so that users can log in and see if their accounts have been affected."
A report by online news site CoinDesk said "bitcoin prices fell to US$560.16 by 19:30 UTC (coordinated universal time, or 3:30am in Hong Kong) US$530 by 23:30 and US$480 at press time".
According to online news site CryptoCoinsNews, the Bitfinex breach could be the largest bitcoin theft since the MtGox case in 2014.
The MtGox exchange — which once boasted of handling around 80 per cent of global bitcoin transactions — filed for bankruptcy protection soon after the company admitted it had lost 850, 000 coins worth 48 billion yen. These were worth about US$480 million at the time of the disappearance.
Paul Haswell, a partner at international law firm Pinsent Masons, said the Hong Kong Monetary Authority (HKMA) may need to focus on the digital currency market as more banks and other financial institutions look to invest in bitcoins.
"In a market like Hong Kong, where there is a growing appetite for bitcoins, but little to no education as to the risks associated with them, it may be time for regulation, " Haswell told thePost.
While the HKMA has published cybersecurity guidelines and warned about the risks associated with virtual currencies, "it currently has no control over virtual currency exchanges like Bitfinex", Haswell said.
Bitfinex said the theft has been reported to law enforcement authorities, and that it will account for individual customer losses.
"We may need to settle open margin positions, associated financing, and/or collateral affected by the breach. Any settlements will be at the current market prices as of 18:00 UTC, " it said.
"We are taking this necessary accounting step to normalize account balances with the objective of resuming operations. We will look at various options to address customer losses later in the investigation."
David Bailey, the chief executive at United States-based bitcoin media company BTC Media, said he personally lost about 70 bitcoins, worth US$35, 000, in the Bitfinex breach. He has been trading bitcoins since late 2012.
"I hate that I lost the money but at the end of the day, it's kind of the fee you pay in the wild west of finance, " Bailey told the Post.
Bailey said bitcoin markets can expect just a short-term impact from the Bitfinex breach.
"Ultimately, bitcoins are long term. Every other hack that has happened has turned out to be relatively insignificant in the scheme of things, '" he said.
He estimated that there is an 80 or 90 per cent likelihood that Bitfinex will be able to bounce back from the breach, due to its high liquidity. The company was worth north of 200 million dollars before the breach, he said.
"As long as it can maintain the trust and the credibility with customers … [Bitfinex will be able to] repay customers fully."
Bitcoins have been on a rocky ride since the peer-to-peer system first emerged in 2008 at the hands of an anonymous creator, or group of creators. Bitcoins can be "mined" online by programmers who sift through reams of data to solve mathematical problems and help verify past transactions; the currency can then be traded for goods and services.
Peter Todd, a Toronto-based developer of Bitcoin Core technology, said he may have lost between a few hundred to a couple of thousand US dollars from the Bitfinex breach.
Todd said the loss was "not a big deal at all".
"Exchanges have had significant security problems, which I think indicates this whole industry has a lot to learn. Of course, as we've seen in the long string of hacks in non-bitcoin industries, this isn't unique to bitcoin either, " he said.
Source: www.scmp.com