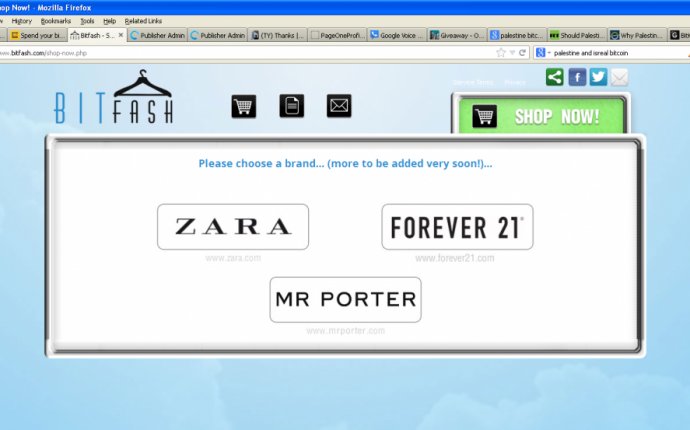 Retailers accepting Bitcoin
Sure, its value might rise and fall by the day, but some small-business owners in New York City are buying into bitcoin by accepting the buzzed-about currency at their brick-and-mortar locations. They're saying the benefits are many, and the disadvantages are next to none.
That's right, the digital currency — infamously linked to the purchase of drugs and guns — isn't just for buying illegal goods anonymously online. It's becoming a preferred method of payment for innovative business owners.
Daniel Lee, owner of Greene Ave. Market in Fort Greene, is even incentivizing with a 10-percent-off discount offer for customers who pay with bitcoin.
Accepting bitcoin is "very low-risk for the merchants, " according to Greg Schvey, co-founder of digital currency research group The Genesis Block.
In April, EVR "gastro-lounge" in Midtown became the first brick-and-mortar location to accept bitcoin. Operating owner Alex Likhtenstein says the fact that EVR is able to process bitcoin with a minimal fee of just 1 percent (compared with the up to 3.5 percent that some credit cards charge), is one upside.
Due to coverage of the volatility in the value of bitcoin, many don't view it as a payment method but as a speculative currency.
For this reason, "it's unlikely that [merchants] would understand how easy it is for them to take advantage of … the efficiencies without any of the risks, " Schvey said.
Bitcoin can be thought of as an electronic version of cash. Charge-backs, which allow customers to dispute payments made on their credit cards, aren't possible. When using the digital currency, customers can't, say, spend $1, 000 on a bottle of champagne at EVR, then dispute the charge simply because they "wake up and decide they didn't want to spend that much, " says Likhtenstein.
In charge-backs, banks typically take the money back immediately from businesses until they can prove the customer did indeed intend to make the purchases, which can take weeks, said Likhtenstein.
EVR processes up to a dozen bitcoin payments a week. If it has a bitcoin event hosted by enthusiasts like the BitcoinNYC Meetup Group, which now boasts about 800 members, it might process up to 100 in an evening.
Bitcoin payment processors like BitPay and Coinbase allow merchants to automatically convert bitcoins to dollars. And it only takes up to 24 hours, as opposed to the standard 48 to 72 hours that credit card processing can take.
Greene Ave. Market owner Lee (who also owns eateries Lean Crust Pizza and Oxford Kitchen, as well as a convenience store and nail salon) has been accepting the digital currency since March.
For the first few months, Lee says, he didn't have any bitcoin customers, but now he counts between five and 10 bitcoin transactions a day among his businesses. Though this makes up "probably not even 1 percent" of his business, Lee said, accepting the currency is beneficial.
"In some ways, it's attracting more business. People have traveled from other places to our stores because we accept bitcoin. A few have become regulars because they only want to use bitcoin, " says Lee.
He chooses not to have the payment convert to cash upon transaction because of the low percentage of daily transactions, but notes that this is an option that would "take away all risks."
Startups and major businesses alike are attempting to capitalize on the buzz and benefits of bitcoin.
Grouper, a "social club" startup, launched BitBar (BitBar.io) recently, letting bitcoin holders buy drinks in advance from locations across 23 cities. Customers can choose an alias and a bar of choice based on the Google Map provided.
Source: nypost.com