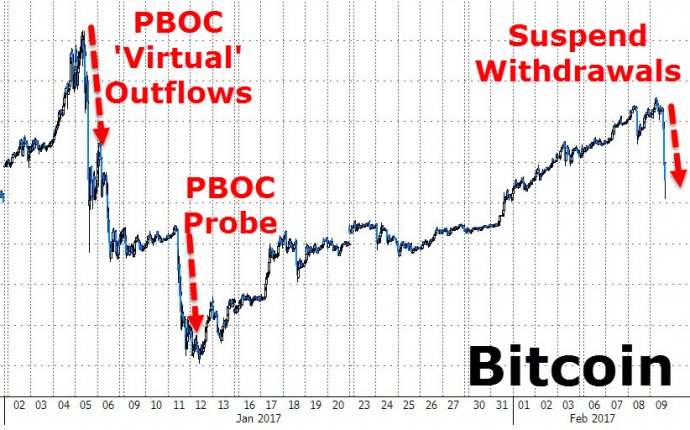 Bitcoin marketplaces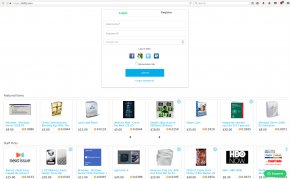 The online marketplace revolution
Online marketplaces are a massively popular phenomenon. Web sites, such as Amazon and eBay, have been very successful and their success translated into multi-billion-dollar capitalizations.
It is known, though, that the biggest room in the world is that for improvement. They were revolutionary for their time, offering the users an unprecedented opportunity of trading almost any items across the globe. But by now it is clear that the currently leading online marketplaces are far from perfect.
High fees, frequent fraudulent refunds by the sellers and unreliable listings are just some of the most popular criticisms that the likes of eBay and Amazon receive from their users. Too much happiness of the users, though, a new kind of trend is currently emerging on the scene, enabled by the Blockchain technology - decentralized peer-to-peer marketplaces.
The appearance of cryptocurrencies has enabled direct payments between users, without the need for any intermediaries. From there, adding the transfer of physical items to the transaction was just one small step, and it has been successfully made by numerous platforms.
Today, we take a look at one of the most popular exemplars of this new paradigm - the Bitify market. Our team has actually conducted a purchase from a user there to go through the whole 'customer experience' and we will be happy to share it with you.
Bitify customer experience
As soon as you enter the website, you are greeted with a login/signup window, as well as a sneak peek of some of the featured items which are currently listed on the market:
You can signup using the regular username/password pair, or via your Facebook, Google, Twitter or Windows Live accounts. When signing up, make sure that you enable Google two-factor authentication, as it is an essential security layer in 2017.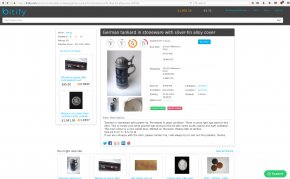 The actual process of signing up is straightforward: after filling in all the blanks, you will receive an automated confirmation email from Bitify, that will allow you to log into the marketplace. After that, there are two possible ways to search for items to buy.
One is to look through the lists of goods featured on the homepage. You will find all kinds of stuff in there: software product keys, accounts registered at online services, guides on different topics, various trinkets and whatnot. The second way of browsing is handy when you need something specific: Bitify has a search feature, which comes with an ability to narrow down to particular categories of goods:
After a long period of browsing and deliberating, we at Cointelegraph have made our decision to purchase this beautiful German tankard to satisfy all our drinking needs:
After you've selected the item you want to buy and committed to paying for it, you have a 48-hour window to conduct the actual payment. The website will let you know how much you have to send - in either BTC or LTC equivalent, depending on your choice. The sum will include the price of the item itself, the shipping cost - if applicable - and, if you choose to use it, the escrow service fee.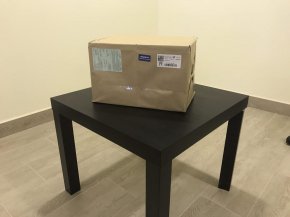 The escrow is a feature which is highly recommended by Bitify. Here is how it works: instead of sending your Bitcoins/Litecoins directly to the seller, you send them to Bitify instead. The company then holds the coins for a period long enough for the items to be shipped and for you to ensure that whatever you ordered has arrived in adequate condition.
After you successfully receive your order and confirm it with Bitify, they release the money from the escrow and send it to the seller, thus concluding the deal. This is an efficient measure of customer protection that ensures that there is no room for fraud from any of the parties. Currently, escrow may be used for any items, and it costs an extra one percent fee per each deal.
Anyway, back to our experience. We have sent $101.2 worth of Bitcoins for Bitify to hold them for us, as we chose to use the escrow feature. After that, we've got in touch with the seller via the built-in messaging system and briefly discussed the shipping process. A couple of days later, the tankard was on its way.
The length of time that you'll have to wait for the item to arrive depends on the exact post service but for us, it took just a little over two weeks, decent enough. Lo and behold, the successfully delivered tankard:
We have confirmed that the item is in perfect condition, and released the money from the escrow - it has been automatically sent to the seller. After that, all we had to do was to leave our positive feedback on the seller's profile page and thank them for a deal well done.
Overall, the experience was a very intuitive and a straightforward one. Thanks to a simple interface, built-in messaging system and an escrow service, there was little room for any problems, and, true enough, we had none.
Unfortunately, we didn't get the chance to see the process from a seller's standpoint, but, judging by how simple it was for us, and the fact that our counterparty didn't issue any complaints, it's easy to imagine that their experience has been similarly pleasant.
The verdict
The Cointelegraph team has enjoyed using Bitify and recommends the service to buyers and sellers alike. As far as we can tell, it is a secure, convenient and cheap-to-use place to trade goods with fellow cryptocurrency enthusiasts.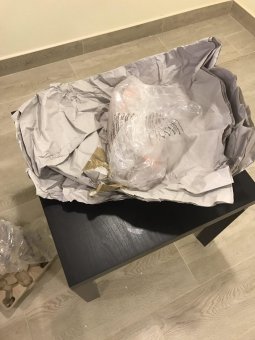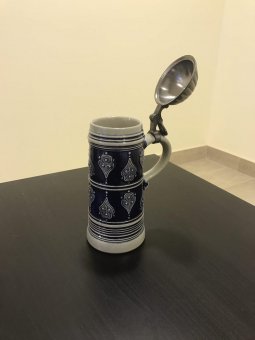 Source: cointelegraph.com