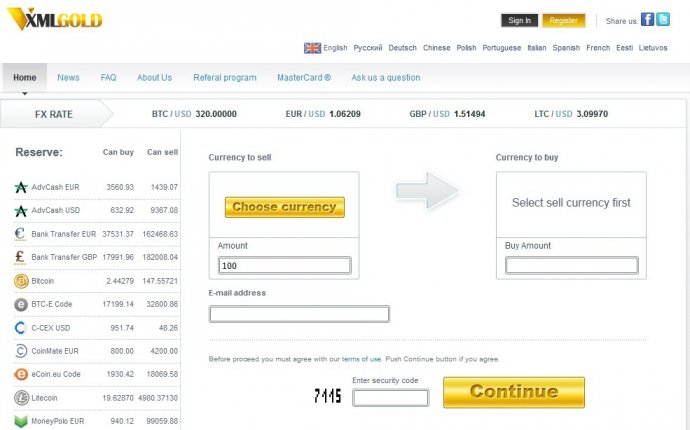 Bitcoin Instant
Many customers are interested in getting their bitcoin more quickly. In response, we work to offer options for instant purchases in most of the countries we serve, and we continue to seek new and better ways to help customers buy more bitcoin faster.
What payment method you can use to buy bitcoin instantly through Coinbase differs based on what country you're in:
United States
If you are in the United States, you can buy bitcoin instantly using funds from your Coinbase USD Wallet or can add a credit card to buy bitcoin instantly using funds from a linked bank account.
In either case, you first need to link your account to a US bank account, which entails both adding the information for the account and verifying the account. Verifying your bank account can be done immediately by providing Coinbase with your username and password or can be done over the course of 2-3 days by having Coinbase add a small verification deposit to your account.
Adding a credit card
You can start buying bitcoin as soon as you've linked a bank account, but to buy bitcoin instantly, you also need to add a credit card to your Coinbase account. Once you've added a credit card, all instant bitcoin purchases will be covered using your bank account except in the event that your bank account lacks sufficient funds. In this case, Coinbase will revert to your credit card to cover the order and will charge a 2.96% transaction fee.
USD Wallet
In most states, you can store funds in US Dollars on your Coinbase account using the Coinbase USD Wallet. You can add money to your wallet by verifying your identity and then either depositing funds from your linked bank account or selling bitcoin and keeping the proceeds in your wallet.
When buying bitcoin instantly using your USD Wallet, you do not need to add any credit card information to your account.
Canada
If your bank account supports payments via Interac, you can deposit funds into your CAD Wallet instantly by choosing to deposit funds using Interac in your Coinbase account and entering your bank account details. Once the funds appear in your CAD Wallet, you can immediately buy bitcoin.
You can also add funds to your CAD Wallet in advance using EFT (electronic fund transfer). In this case, you will need to verify your bank account using a verification deposit, which will take 1-2 days. However, once your account is verified and you have added funds to your CAD Wallet, you can buy bitcoin instantly.
Europe and the UK
To add a credit or debit card to your Coinbase account, you need to have a card that supports 3D Secure. You can check whether your card meets this requirement by contacting your card provider or by trying to add the card to your Coinbase account and seeing whether you get an error message.
Once you've entered your credit card information, you no longer need to pre-fund your Coinbase account to buy bitcoin, allowing for instant purchases.
Singapore
All bitcoin purchases in Singapore use Xfers and are therefore instant.
Setting up an Xfers account through Coinbase involves adding a verified phone to your Coinbase account, which then unlocks the details of an Xfers account you can deposit money into. You also need to upload a scan of a government-verified ID before you can begin using your Xfers account.
Source: community.coinbase.com