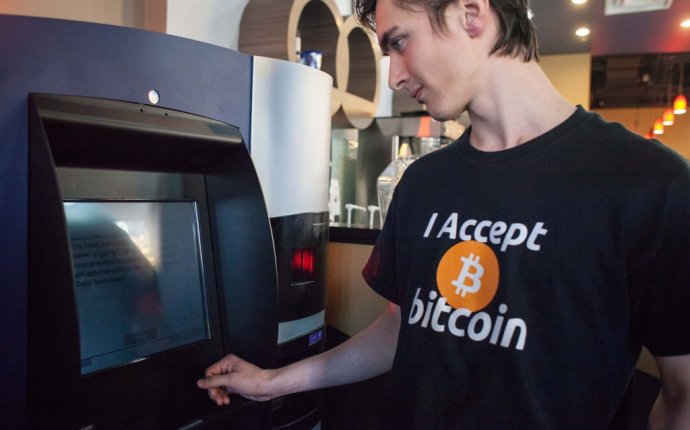 Las Vegas Bitcoin
Virtual Currency Accepted As Payment At Hotels, Restaurants
LAS VEGAS – January 21, 2014 – The D Las Vegas Casino Hotel and Golden Gate Hotel & Casino located in downtown Las Vegas will become the first casino properties to accept Bitcoin. The D and Golden Gate will begin accepting the popular digital currency beginning Wednesday, Jan. 22.
Between the two co-owned properties, Bitcoin will be accepted at five locations, including both hotels' front desks and in the D's Gift Shop. Guests at the D will also be able to purchase Detroit's legendary Coney Dogs at American Coney Island and enjoy fine dining at Joe Vicari's Andiamo Italian Steakhouse.
Bitcoin purchases at the casino hotels will be processed through BitPay, a service that streamlines transactions using tablet and mobile interfaces. Tablets programmed with BitPay will be installed at each cashier, allowing Bitcoin users to easily pay for services using their mobile wallets.
Although plans to process Bitcoin had been discussed, Stevens, who is locally known to socialize with customers at the casino's LONGBAR, says that several patrons approached him asking if his properties accept the virtual currency. The guest demand provided the impetus to quickly move forward with incorporating the option to pay with Bitcoin at the D and Golden Gate.
"I'm proud that the D and Golden Gate will be the first casino properties to accept Bitcoin, " said co-owner and CEO of the D and Golden Gate, Derek Stevens. "We're located in the growing high-tech sector of downtown Las Vegas, and like all things downtown, we're quickly adaptive to new technology. The timing is right for us to launch this initiative, and I'm happy to be able to offer this to our customers."
Built in 1906, Golden Gate is Las Vegas' oldest casino. The historic hotel has always been a forerunner in adopting technology – the city's first telephone was installed in 1907 (the phone number was 1!) In a unique juxtaposition of the old and new, Golden Gate's lobby will now house Bitcoin processing technology just steps from an artifact display case containing an authentic model of the 1907 Kellogg telephone.
Stevens opened the D in 2012, introducing a hotel casino to match the trendy, forward-thinking style of the burgeoning downtown Las Vegas neighborhood. To create the modern vibe, the existing property located on the Fremont Street Experience received a complete overhaul, incorporating chic design elements, renovating the guest rooms, adding a collection of high-end suites and emphasizing entertainment, nightlife and restaurants alongside the casino.
Source: www.goldengatecasino.com