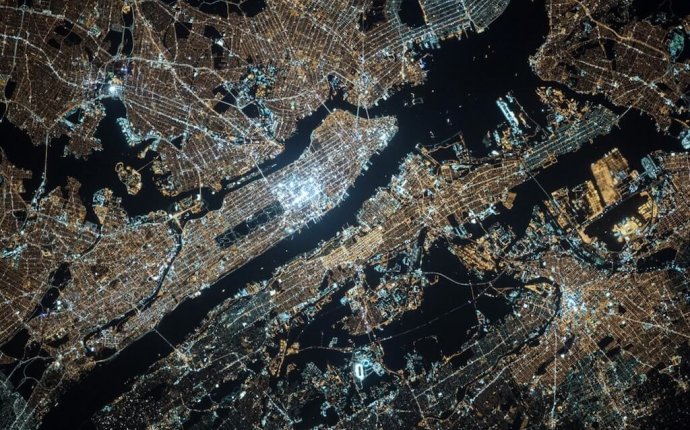 Sell Bitcoins Australia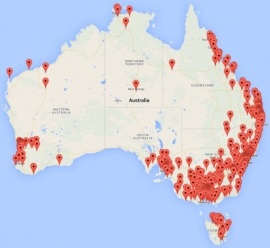 Access to bitcoin in Australia became far easier today, as a Melbourne-based startup, Bitcoin Australia, teamed up with one of the largest retail networks in Australia, Blueshyft.
Anyone with some cash, a phone number, and an email address, can now purchase bitcoins over the counter at more than 1, 200 retail locations. The process takes less than 30 minutes, using iPad-based terminals at newsagency shops nationwide.
While there is a minimum purchase of AU$50, the General Manager of Bitcoin Australia, Rupert Hackett, told the Australian Financial Review that his company plans to get that down as low as $1 in the future. There is a fee of 4%.
Hackett is expecting around 15 million transactions during the first year, and an average transaction size of $150 to $200. "There is no doubt that Bitcoin is poised for huge growth, " Hackett said of the overall situation in Australia. "Big banks and accounting firms are investing in the underlying technology, Blockchain."
A recent change of pace has seen the Treasury Department taking more steps to .
The conveniently-located storefronts featuring Blueshyft terminals represent about a third of the country's newsagency shops - locally owned and operated franchises which can be newspaper booths, bookstores, or something in between.
"Traditionally newspapers, magazines, books, cards and stationery items have been the core product lines in a newsagency, " the industry lobby website points out.
The locations have taken on many more types of products and service roles over the years, including snack items, parcel services, and even payment and remittance solutions.
Bitcoin Australia's parent company, Global Internet Ventures (GIV), is Domenic Carosa's latest endeavor. GIV also owns Buyabitcoin and Bit Trade, which help Australians obtain bitcoins. The serial entrepreneur also has a Bitcoin/fintech investment group called the Future Capital Development Fund.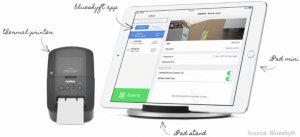 Murdoch Media's Blueshyft is owned by the nephew of Rupert Murdoch and former boss of Murdoch Books, Matt Handbury, who is an outspoken fan of Bitcoin. His company gives any newsagent a multi-use Blueshyft terminal free of charge, on request, as well as commission on every sale.
With the terminals near the register, customers can walk right up to the screen and partake in several types of business applications including bitcoin purchases, Ladbrokes bookmaking services, TNT parcel check-in and check-out services, and topping up gift cards.
"It's techy and makes our business interesting, " explained the owner of Kingsford's Bus Stop Newsagency, Manoj Shah. "there are many people using it and we are expecting more foot traffic, " he said to the Australian Financial Review.
The current configuration doesn't require any identification for BTC purchases, the service asks for nothing more than a phone number and email address. "At this stage, we do not require ID information, " said a Blueshift representative on Reddit, "but we are working with the industry to create AML/KYC standards which we hope will be endorsed by the Australian Governments intention to foster FinTech innovation."
While the Bitcoin Australia GM, Rupert Hackett, told Australian Finance Review that "consumers are weary of Bitcoin's association with criminal activity." He said that his "new system would create a tangible, physical experience that would enable new users to safely buy Bitcoin."
Both of the companies involved in the new venture have stated that they are attempting to help bitcoin flourish in Australia. "We believe in lowering the barrier to entry and creating a tangible experience to promote trust with new users and Bitcoin" the Blueshift representative on Reddit stated. "By offering a branded point-of-sales experience with a low minimum, we aim to promote the growth of the industry by adopting new users who previously saw Bitcoin as inaccessible or untrustable."
Source: bravenewcoin.com