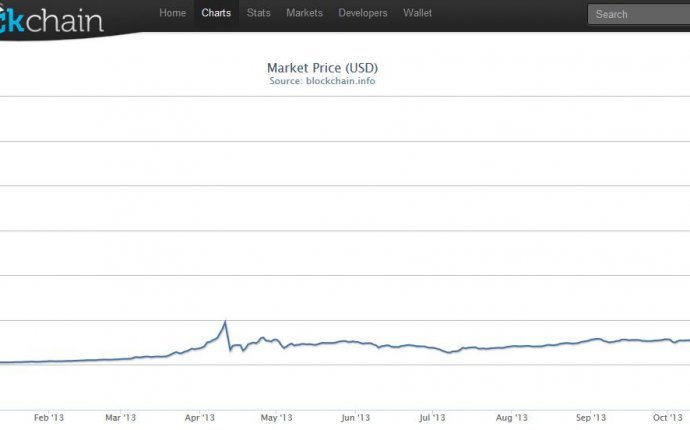 Bitcoin USD value
The Gemini exchange has been working on making bitcoin more appealing to the mainstream. Their daily auctions attract a lot of attention, which is a positive thing. Just yesterday, the platform set a new record in USD value. 2054 Bitcoin were sold worth US$2.46m. Quite a big auction that indicates demand for bitcoin is anything but slowing down.
It is good to see the Gemini exchange get some attention. With their daily Bitcoin auction, the company has made cryptocurrency investing appealing to mainstream traders. Albeit there were some initial doubts regarding the success of this offering, things have picked up over the past few months. A record Bitcoin volume was set on October 24, 2016, as 2, 308 BTC was bought during that day's auction. Additionally, the price per BTC back then was US$648.20.
Earlier Gemini had set a USD volume with their bitcoin auctions as well. US$2.03m worth of bitcoin was purchased on February 22nd. A total of 1, 800 BTC changed hands that day, indicating a growing demand for cryptocurrency. It appears this was only a sign of things to come, though. Yesterday, Gemini set a new USD record, as 2, 054 BTC were purchased at US$1, 196.015 each. This trade resulted in a US$2. 46m auction purchase, which is quite significant.
Gemini Helps Put Bitcoin On The Map
The bigger question is who is buying up all of these coins. Paying top price for bitcoin seems rather unusual for traders and speculators. Then again, it seems the general sentiment is how the value per BTC will keep increasing as time progresses. This sentiment somewhat depends on the impending SEC decision, though. Keeping in mind how that verdict will occur on or before March 11th, the clock is ticking in the favor of bitcoin right now.
Another factor potentially contributing to this success is how several other exchange platforms encountered issues last night. Both GDAX and Coinbase were affected by the Amazon AWS S3 outage. It is not unlikely some trading volume shifted to different exchanges. Then again, a lot of people feel Gemini is a much "better" exchange than Coinbase or GDAX. It is only right the Winklevoss twins see some positive attention for their efforts in the cryptocurrency world.
All of this hints at a bright future for bitcoin and cryptocurrency. Daily bitcoin auctions make this ecosystem more appealing to mainstream traders. More interest in bitcoin will help push up the price up even further over the coming years. Although this may be a wild bet on ETF approval, it is an interesting event to take notice of. The only question is whether or not an ETF rejection will send the price plummeting again.
Source: www.newsbtc.com