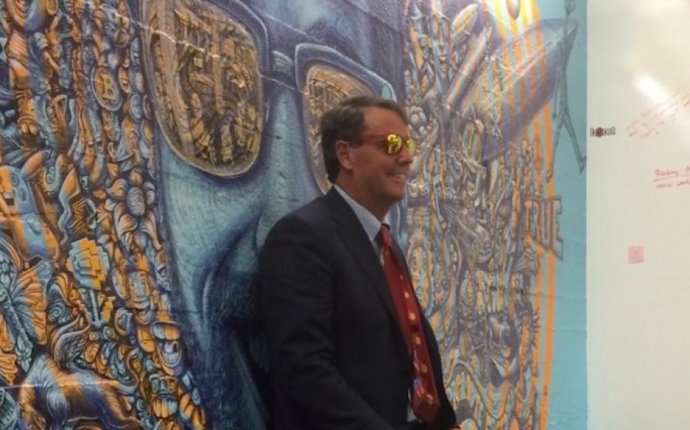 Tim Draper Bitcoin
Earlier this week, Cointelegraph carried out an exclusive interview with Tim Draper, a multi-billion dollar investor, who shared his insights on mainstream adoption of Bitcoin and the digital currency's viability as a long-term investment.
Over the past few years, Draper contributed significantly to the Bitcoin industry. His investments on leading Bitcoin exchanges and Blockchain startups such as Coinplug and Factom have established a robust infrastructure for Bitcoin users across the world.
Growth of Bitcoin Exchange and Blockchain Markets
2016 was the year of Bitcoin. Both small and large-scale Bitcoin exchanges saw a drastic increase in trading volumes and demand from investors and traders. Bitcoin also outperformed every asset and reserve currency throughout the past 12 months. Yet, the Blockchain market struggled to showcase commercially successful applications or platforms for global usage.
Draper believes Blockchain technology is still in its infancy and is yet to show its true potential outside the realm of finance. Companies like Factom are using enterprise-grade Blockchain to secure data and identities for sizable projects and institutions.
Draper says:
"Bitcoin continues to spread widely. Soon everyone will have a Bitcoin wallet. Growth there is on a larger base. Blockchain is still in its infancy so growth rates should be higher. Of course, they depend more on the actual application."
Bitcoin Price Prediction, Growth and Investment
Some investors purchased Bitcoin to avoid temporary economic uncertainty and the devaluation of reserve currencies, while others included Bitcoin in their long-term investment portfolios, predicting a massive increase in value over time.
Draper is an active participant of Bitcoin auctions and has won several of them in the past. Bitcoin auctions are an effective way to purchase large amounts of Bitcoin that are relatively difficult to secure through regulated Bitcoin exchanges.
Investment options
He also has invested in many Bitcoin startups, as Draper believes Bitcoin startups will increase in value in relation to the digital currency. There are many investors that prefer to fund Bitcoin startups as a safer long-term option, while there are large investment firms attempting to purchase large amounts of Bitcoin directly from mining firms like BitFury, as mentioned by BitFury vice chairman George Kikvadze.
In the end, Draper believes either investment will work out well in the long run. Some investors like to focus on funding tech projects and startups, while others are currency traders in nature.
"I have done both. Some people are currency traders and some are tech investors. Both should work out in the long run for Bitcoin, " explained Draper.
Digital gold
For currency traders that hold Bitcoin as a direct investment, they will benefit from the short-term increase in Bitcoin value.
Startups need capital and time to grow and thus will require patience from their investors.
Some currency traders are also holding Bitcoin as digital gold and sees it as a safe haven asset rather than a settlement system.
The use case of Bitcoin ultimately depends on the users, it can be used as digital gold or a settlement system. As Draper explains,
"The current uses of Bitcoin are just the tip of the iceberg."
Source: cointelegraph.com