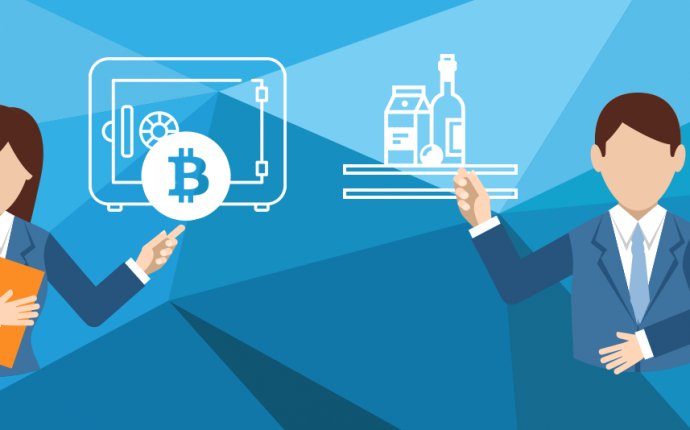 Bitcoin long term investment
Thom Lachenmann and Parke Shall, advisors at Orange Peel Investments, have invested in bitcoin and suggest investors take a small position in the asset for the long term. Writing in Seeking Alpha, they noted that the Brexit referendum is a sign that bitcoin will become a serious safe haven for investors.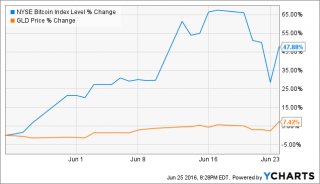 The advisors noted they were not quick to take an interest in bitcoin when it began. They were skeptical of a currency that was not widely accepted or regulated. But in eight years, they see it is being used as a safe haven for investors looking to evade the British pound's volatility and by Chinese investors seeking to exit local currencies.
'First Real Moment In The Sun'
The advisors noted this is bitcoin's "first real moment in the sun" after the price jumped more than gold's value did in reaction to the United Kingdom referendum to exit the European Union.
The cryptocurrency also brings the benefit of its supply being halved in July. At that time, miners will only be able to provide half of the bitcoins they previously delivered. The advisors noted that bitcoin observers have cited this "hard limit" of bitcoin production as one of its most revered rules. The bitcoin code requires that 21 million coins will be released, and this limit marks a revolutionary accomplishment. The limit is a way to prevent the endless production of the currency that paper currencies have suffered.
Bitcoin's global acceptance and its ongoing check on a volatile economic backdrop continue to provide credibility. When retail investors have an easy way to buy the cryptocurrency, Lachenmann and Shall believe the demand will increase further.
'Old' And 'New' School Hedges
The advisors noted that they still like gold, which they view as an "old school" asset to hedge against catastrophe. Bitcoin, they noted, could be the "new school" way of holding a commodity that is expanding in acceptance and use. They believe it can appreciate significantly in the next two decades, and they noted some have speculated its value could reach $1 million.
Some have written that bitcoin could reach this value not on its strength as a global currency as much as the inherent weakness of the U.S. dollar. Global confidence in the dollar is declining while the cryptocurrency rises. The "third world" has not yet grasped bitcoin's value.
The billions of dollars that have been invested in bitcoin have yet to bear fruit, which makes the cryptocurrency easier to use globally. The currency has proven itself and remains in the foundation stage of its development. It could take a decade to evolve, but its value is not a cause for concern in the long run.
Loss Of Risk Exists For Bitcoin
The advisors noted that there is a 100% risk of loss in the cryptocurrency and they have allocated their bitcoin holdings accordingly. Central governments and big banks will recognize that blockchain technology could provide the next step for digital currency, and as this happens, bitcoin will keep appreciating.
Bitcoin holds a unique advantage in being the first widely accepted cryptocurrency, the advisors noted. It will continue to be the leading cryptocurrency barring a disaster.
There will be trials for the cryptocurrency before it proves itself to be a rock solid haven for capital, they noted. It depends on the infrastructure which makes its transactions possible. Where an investor can take gold home and store it, bitcoin depends on its technological infrastructure to operate efficiently.
Lachenmann and Shall advised readers that it is reasonable to take a small stake in the cryptocurrency and hold onto it as an investment. They emphasized that they are not urging investors to allocate "significant" amounts in bitcoin; they suggested a percentage or two allocated to precious metals and bitcoin combined in order to have the best of both safe havens.
Benefit Is Worth The Risk
Lachenmann and Shall believe the benefit of having both assets as a portion of total holdings is worth the potential risk. They recognized that both bitcoin and gold do not pay dividends, generate cash or earn cash. But unlike equities, both assets are at the behest of supply and demand since they both have a limited supply.
"For this reason alone, we believe it is worth having a small position in bitcoin for the long term, " the advisors noted.
While the advisors acknowledge they own the cryptocurrency and hold a long position in the Bitcoin Investment Trust (GBTC), they noted they did not receive compensation for writing their opinions aside from Seeking Alpha.
hair cut 2017
astronomy laws
pastel outfit cute
trending today tv show
science season
salon north hollywood
good science
a 6 haircut
dress full
no 6 coffee
lifestyle christianity app
trends this year
astronomy topics
if its fashion
email trends
art lifestyle
casual cute attire
my lifestyle plan
real trend
more about science
lifestyles unlimited
astronomy digital
fox haircut
starships clean
Source: www.cryptocoinsnews.com