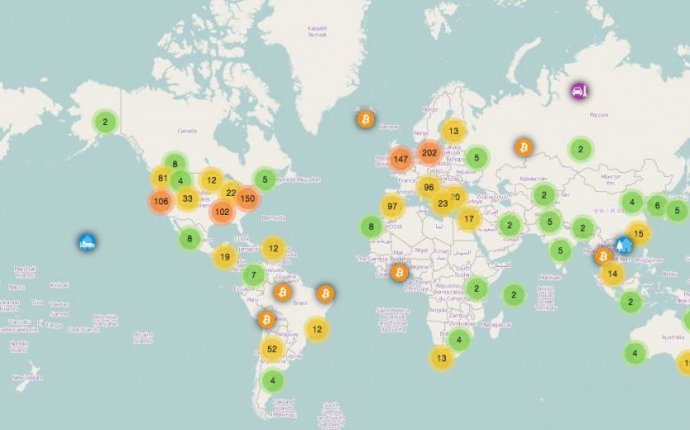 Places that Take Bitcoin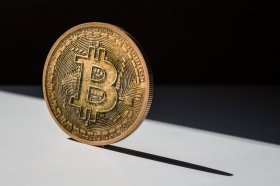 Thomas Trutschel—Photothek via Getty Images
Bitcoin had a rough 2014, but there was one silver lining: Over the past year, a steady trickle of large companies have begun taking bitcoin as payment. Ever since Overstock.com announced it would start accepting bitcoin roughly one year ago, a number of major brands, including Microsoft, Dell, and MONEY's own publisher, Time Inc., have done the same.
This has been a ray of light in an otherwise dismal period for bitcoin supporters, and few have missed the chance to trumpet such adoption as an indicator of bitcoin's success. One WIRED article even used the currency's recent adoption by a section of the Fortune 500 as the core piece of evidence for bitcoin's importance.
"Irrespective of your opinion, the rise in popularity of cryptocurrencies cannot be ignored, " the post reads. "Today, there are a number of billion dollar businesses that accept Bitcoin as a form of payment. These include Dell, Reddit, Expedia, PayPal, and most recently, Microsoft. So for the uninitiated who have not yet grasped what Bitcoin and other cryptocurrencies are, you ought to catch up."
In other words, Hey haters, look at all these huge companies that are accepting bitcoin! How can you ignore that kind of support?
Well, there's just one problem there: Almost none of the businesses mentioned above technically accept bitcoin. Instead, they partner with a middleman—generally either Coinbase or BitPay—who takes a customer's bitcoin, immediately converts it into cash, and then deposits the cash in the company's bank account.
In other words, Dell, Expedia, Microsoft, and Time, Inc. don't actually "accept" bitcoins, per se. They accept U.S. dollars. It's their bitcoin processing partners who accept bitcoin. They, in turn, make money on transaction fees (in the case of Coinbase), or by selling their software and services as a subscription (in the case of BitPay).
BitPay, which has partnered with Microsoft, Newegg, and other merchants, confirmed to MONEY that the majority of its major clients ask that their bitcoins be instantly converted to cash. "I would say as a general trend most of our larger business do choose a settlement in 100% U.S. dollars because that's how they do their accounting and finance, " said Tony Gallippi, co-founder and executive chairman of BitPay.
That's a rather charitable explanation of why companies take fiat over bitcoin when given the choice. In reality, it's probably because they simply don't trust bitcoin as a stable store of value. Since Dell began accepting bitcoin through Coinbase in July 2014, bitcoin's value has dropped by over 54 percent. If Dell had actually kept the cryptocurrency it received, its revenue from bitcoin sales would have essentially been cut in half.
Even Overstock.com CEO Patrick Byrne, one of bitcoin's most outspoken supporters, doesn't think bitcoin is worth embracing in full. His company, which also uses Coinbase, keeps 90% of bitcoin transaction revenue in dollars. Considering the magnitude of Bitcoin's price drop, Overstock has likely still paid a heavy price for Byrne's enthusiasm.
All of this is not to say more companies taking bitcoin—even through a middleman—is a bad thing for the currency. At the very least, it gives bitcoin holders something (legal) to spend their money on, and increases bitcoin's utility, which, in the long run, could make it a more viable medium of exchange. Cryptocurrency fans should be naming their first born children after Coinbase and BitPay executives since there would probably still be no major businesses accepting bitcoin at all without these companies offering full conversion services.
But make no mistake, just because Dell and the like are letting their customers pay in bitcoin doesn't mean they believe in the currency. It's just that intermediary services have made it possible to accept bitcoin without really accepting it. If anything, that shows corporations still don't trust bitcoin with the one thing a currency needs to do: hold its worth. That's the metric we should be using to measure bitcoin's success, not by counting the number of merchants with a Coinbase link on their checkout page.
Source: time.com